Spooktacular Halloween Quotes for Your Instagram Captions
Are you ready for Halloween? As the spooky season approaches, it's the ideal moment to come up with some fantastic Instagram captions. Whether you're brainstorming for a haunting costume idea, carving pumpkins, or simply immersing yourself in the creepy atmosphere, These Halloween quotes are the spellbinding potion your Instagram captions have been yearning for. From spine-tingling chills to uproarious laughter, we've carefully gathered a bewitching selection that caters to your every Halloween mood.
Also Read: 120+ Nail Captions for Instagram – Catchy, Funny, and Classy Quotes
Spooky Halloween Instagram Quotes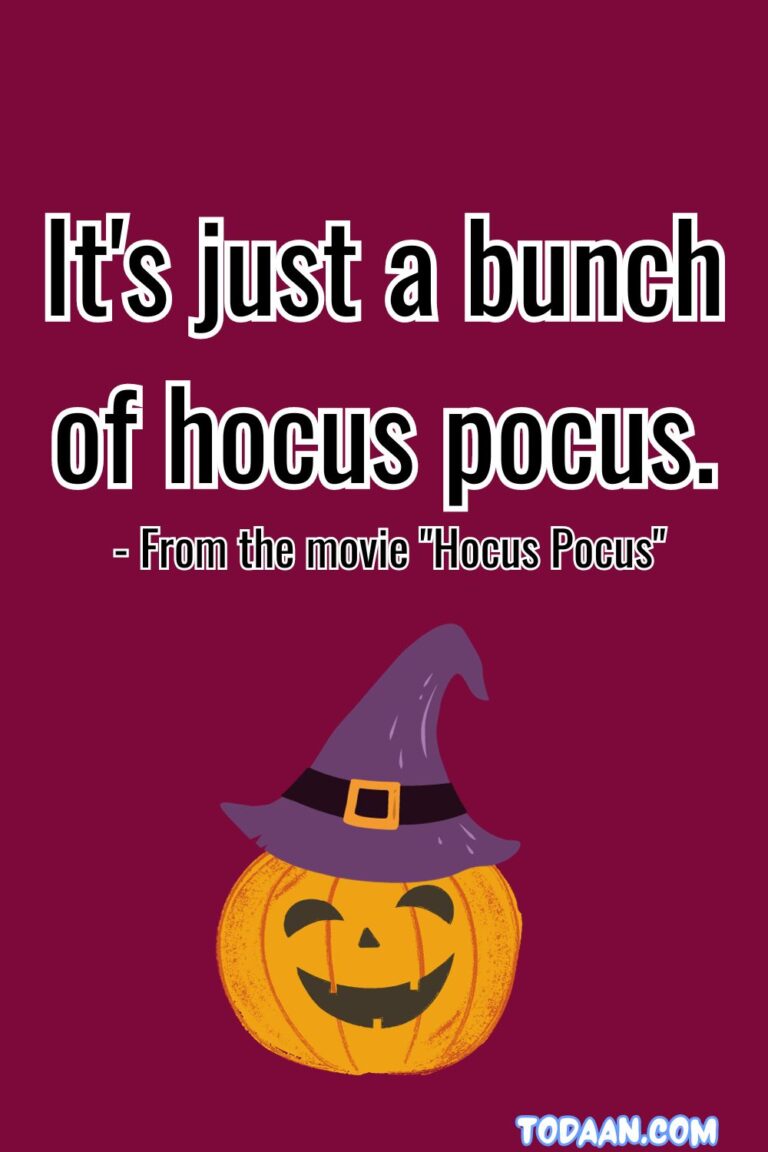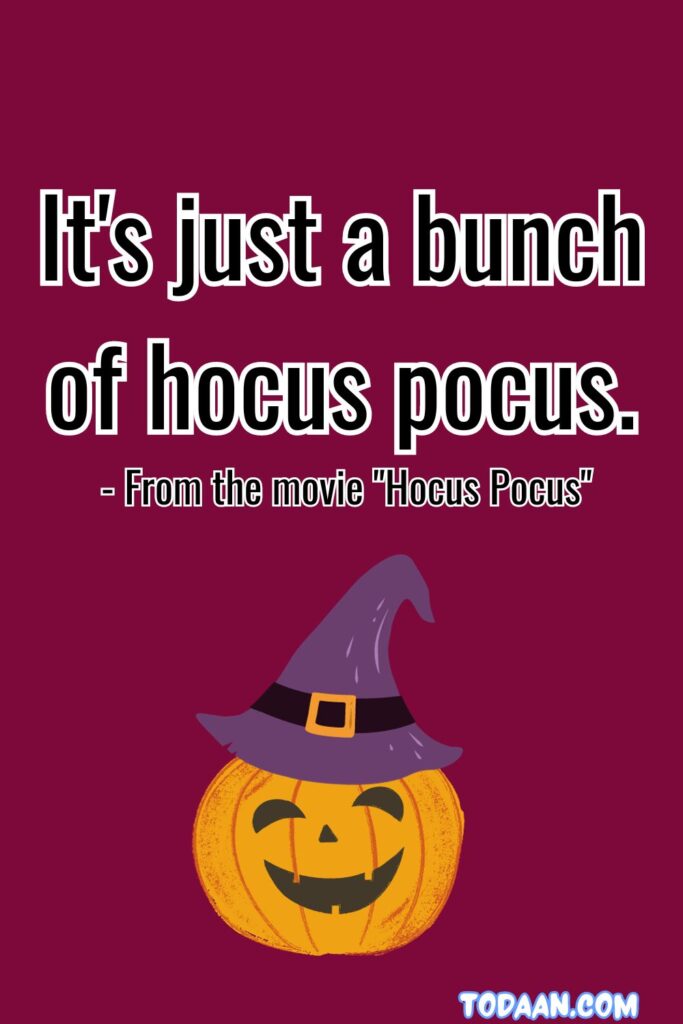 "Double, double toil and trouble; Fire burn and cauldron bubble." – William Shakespeare
"Something wicked this way comes." – William Shakespeare
"When witches go riding and black cats are seen, the moon laughs and whispers, 'tis near Halloween." – Unknown
"It's just a bunch of hocus pocus." – From the movie "Hocus Pocus"
"By the pricking of my thumbs, something wicked this way comes." – William Shakespeare
"Beware, for I am fearless and therefore powerful." – Mary Shelley, "Frankenstein"
"At night, when the objective world has slunk back into its cavern and left dreamers to their own, there come inspirations and capabilities impossible at any less magical and quiet hour." – H.P. Lovecraft
"The dead are never truly gone. They linger in our hearts and minds, and their stories live on, whispered in the wind on Halloween night." – Unknown
"Ghosts and goblins come to play on this spooky night and make your Halloween a frightful delight." – Unknown
"The night was dark, and the spirits were restless, as Halloween cast its spell upon us." – Unknown
Also Read: Gothic Captions for Instagram: Embrace the Darkness
Funny Instagram Halloween Quotes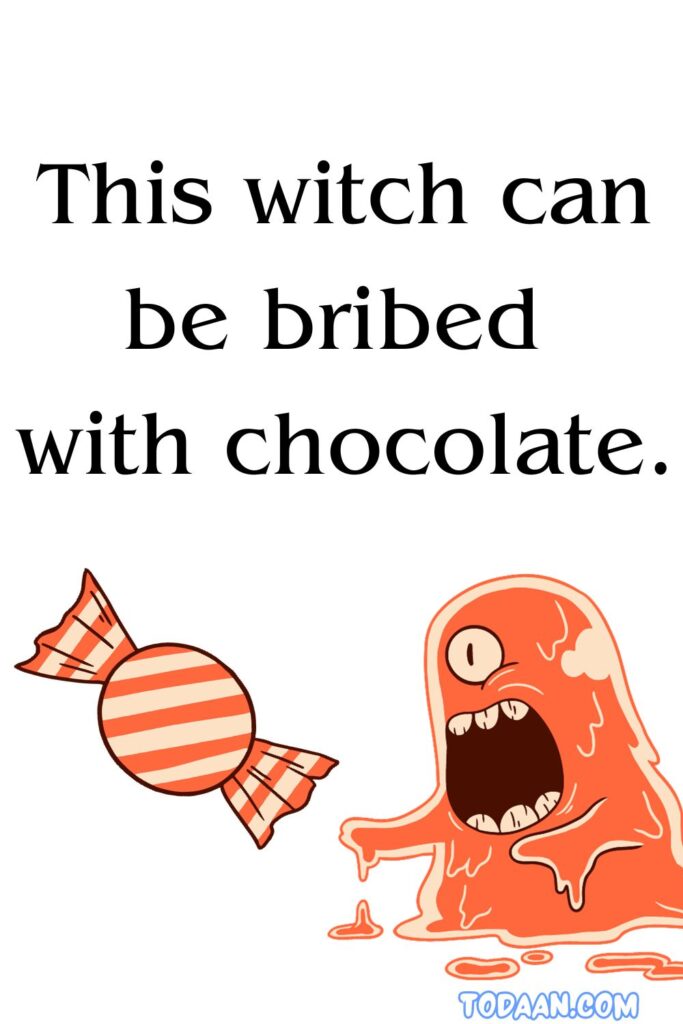 "Eat, drink, and be scary!"
"I'm here for the boos."
"Witch better have my candy!"
"If you've got it, haunt it!"
"This witch can be bribed with chocolate."
"I'm just here for the boos."
"Ghosts have real spirit."
"Fangs for the memories."
"Caution! Witch crossing."
"Resting witch face."
Halloween Movie Quotes for Instagram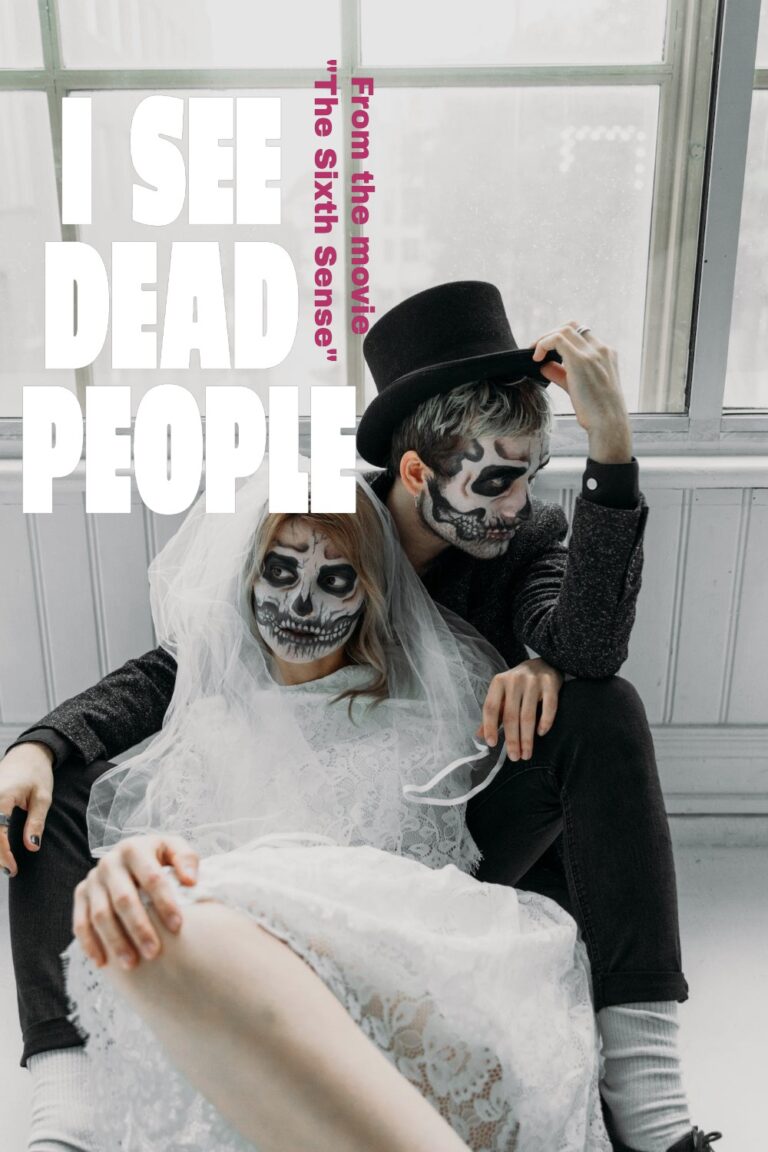 "I see dead people." – From the movie "The Sixth Sense"
"Be afraid. Be very afraid." – From the movie "The Fly"
"Here's Johnny!" – From the movie "The Shining"
"We all go a little mad sometimes." – From the movie "Psycho"
"They're here!" – From the movie "Poltergeist"
"Whatever you do, don't fall asleep." – From the movie "A Nightmare on Elm Street"
"It's alive! It's alive!" – From the movie "Frankenstein"
"Chaos is what killed the dinosaurs, darling." – From the movie "Heathers"
"I'm not a monster. I'm just ahead of the curve." – From the movie "The Dark Knight"
"Sometimes dead is better." – From the movie "Pet Sematary"
Inspirational Halloween Quotes For Instagram
"Every day is Halloween, isn't it? For some of us." – Tim Burton
"On Halloween, you get to become anything that you want to be." – Ava Dellaira
"Halloween wraps fear in innocence, as though it were a slightly sour sweet. Let terror, then, be turned into a treat." – Nicholas Gordon
"There is magic in the night when pumpkins glow by moonlight." – Unknown
"When black cats prowl and pumpkins gleam, may luck be yours on Halloween." – Unknown
"In the right light, at the right time, everything is extraordinary." – Aaron Rose
"Let us keep the spirit of Halloween alive all year round." – Unknown
"Magic is really very simple, all you've got to do is want something and then let yourself have it." – Aggie Cromwell, "Halloweentown"
"Halloween is not only about putting on a costume, but it's about finding the imagination and costume within ourselves." – Elvis Duran
"This is Halloween, everybody makes a scene!" – From the movie "The Nightmare Before Christmas"
Cute Halloween quotes for Instagram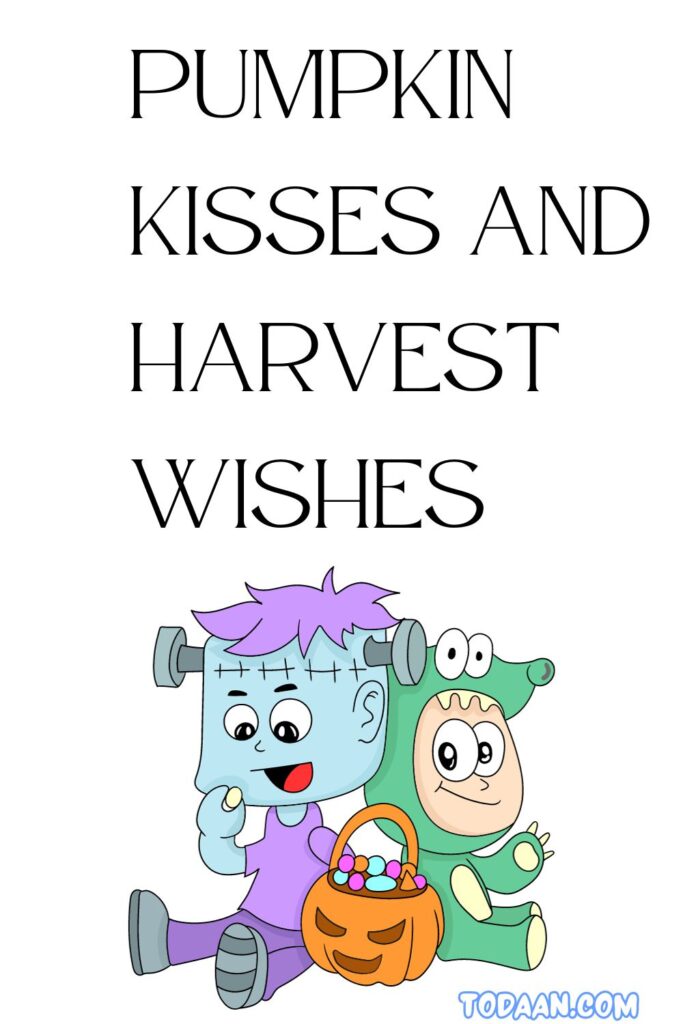 "Cutest pumpkin in the patch. 🎃"
"Witch better have my candy! 🍬🧙‍♀️"
"Creep it real! 👻"
"Spook-tacular and cute, that's how we roll. 🕸️"
"Ghouls just wanna have fun! 👻💃"
"Fangs for the memories. 🦇"
"Brew-tiful witches in the making. 🧙‍♀️✨"
"Pumpkin kisses and harvest wishes. 🎃🍁"
"Mummy's little monster. 👻🧟‍♂️"
"Trick or treat yo'self! 🍬🎃"
Also Read: Horse Quotes for Instagram: Captions for Equestrian Enthusiasts
angel and devil Halloween quotes for Instagram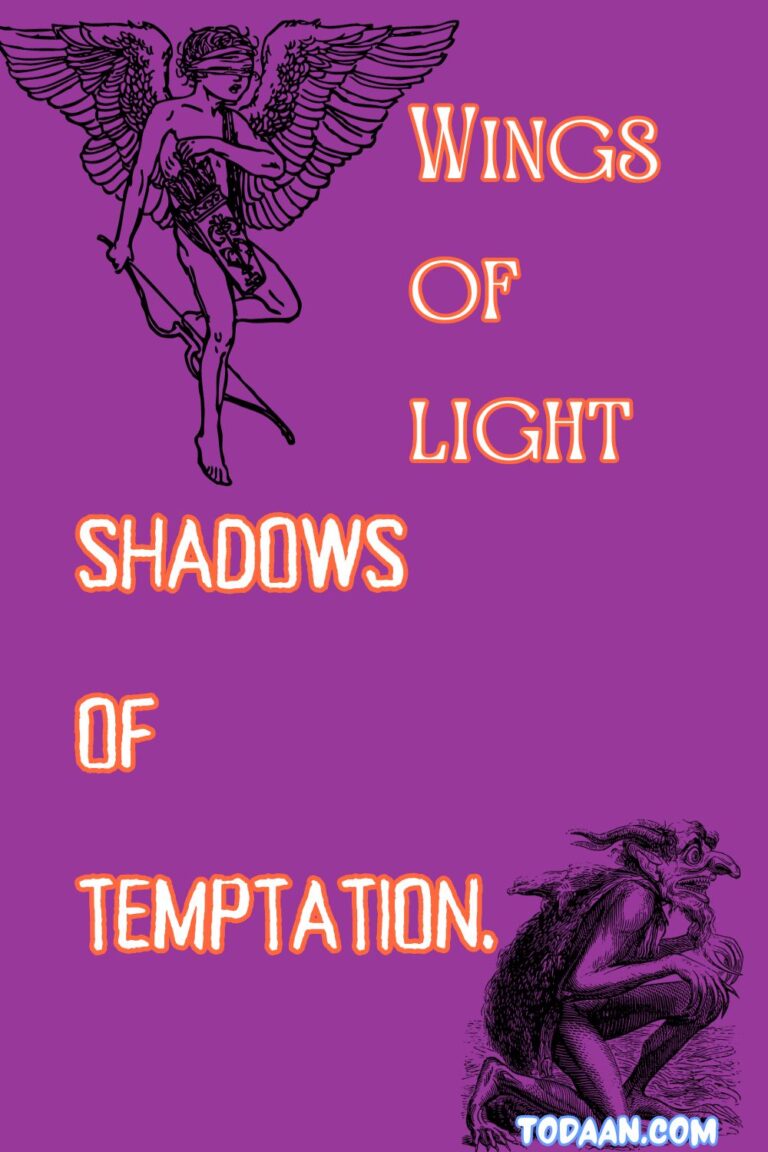 These quotes playfully combine the angelic and devilish themes, perfect for Instagram captions that showcase both sides of your Halloween personality.
Angel Quotes
"Angelic on the outside, mischievous on the inside. 😇👹 #Halloween"
"Innocence by day, haunting by night. 👼🌙 #AngelInDisguise"
"Even angels have a dark side. 😈 #HeavenlyHalloween"
"Halo today, horns tomorrow. 😇👿 #AngelAndDevil"
"Wings of light, shadows of temptation. 🌟😈 #AngelOrDevil"
Devil Quotes
"Playing devil's advocate this Halloween. 😈👹 #DevilishDelights"
"When the devil wears a smile. 😈😁 #HalloweenMischief"
"Temptation wrapped in red. 👿❤️ #RedHotDevil"
"Infernal charm and devilish grace. 🔥😈 #SultrySatan"
"Dressed in devilish couture this Halloween. 👹👗 #FashionablyFiendish"
Halloween party quotes for Instagram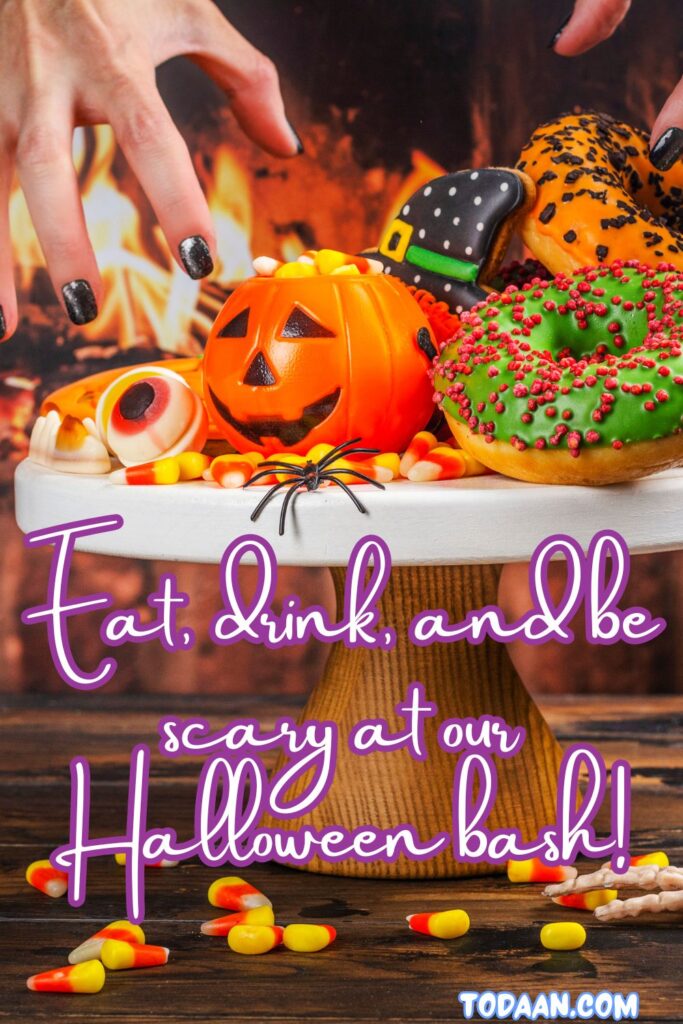 "Eat, drink, and be scary at our Halloween bash! 🎃👻 #PartyTime"
"Costumes, cocktails, and creepy delights—our Halloween party has it all! 🍸🧟‍♂️ #SpookySoiree"
"Join us if you dare for a Halloween affair! 🕷️🎉 #HauntedParty"
"Get ready to dance 'til you drop at our spooktacular Halloween shindig! 💃🕺 #DanceFloorFrights"
"Cheers to the ghosts and ghouls who make our Halloween party a scream! 🥂👻 #PartyAnimals"
"This is where the monsters come out to play! 🧛‍♂️🎈 #MonstrousMingle"
"Enter if you dare, but beware—the fun is infectious! 😈🎶 #InfectiousFun"
"No tricks, just treats and good times at our Halloween gathering. 🍭🍬 #TreatYourself"
"Costumes mandatory, spooktacular memories guaranteed!"
"Join the creepiest crew in town for a Halloween party you won't forget."
pumpkin Halloween quotes for Instagram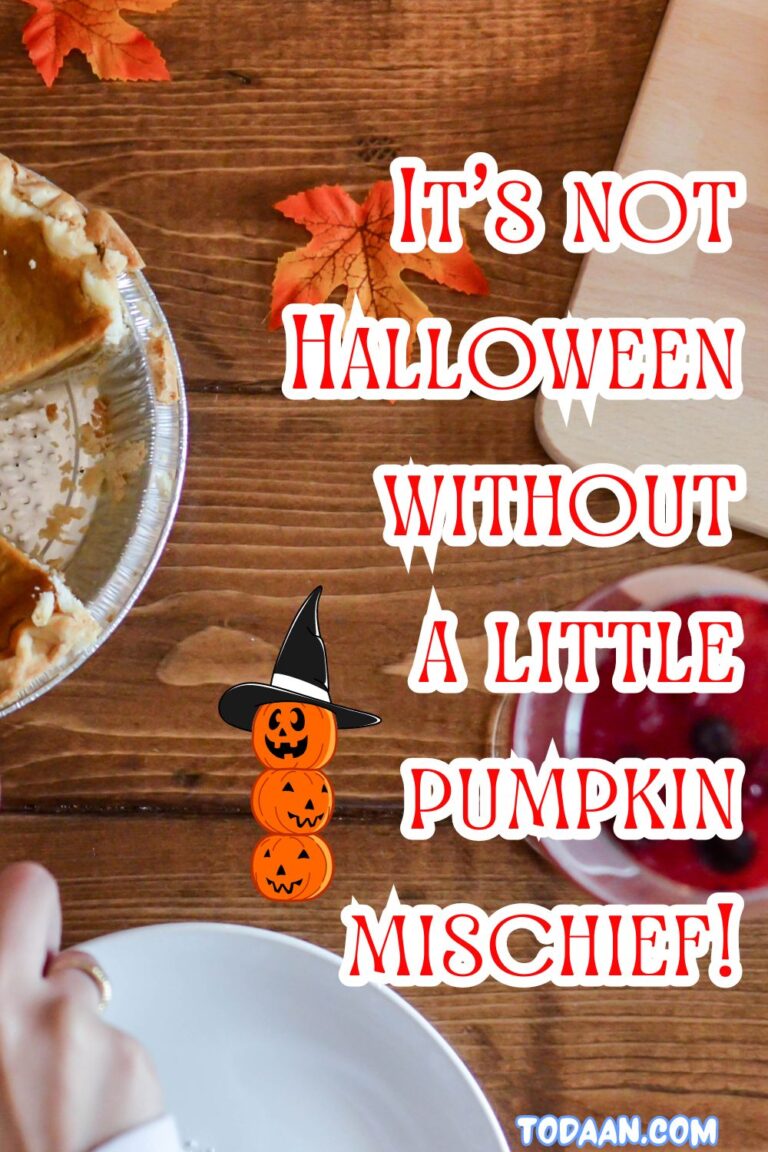 "Pumpkin spice and everything nice. 🎃🍂 #PumpkinSeason"
"Carving out some wicked fun! 🎃🔪 #PumpkinCarving"
"Orange you glad it's Halloween? 🧡👻 #PumpkinLove"
"Gourd-geous pumpkins, spooky nights. 🌙🎃 #PumpkinMagic"
"Life is gourd when you're pumpkin carving! 🎃🖌️ #PumpkinArt"
"Pumpkin kisses and harvest wishes. 🎃🍁 #AutumnVibes"
"Getting into the spirit, one pumpkin at a time. 🎃👻 #HalloweenPrep"
"Pumpkin spice and everything eerie. 🎃👻 #OctoberFeels"
"It's not Halloween without a little pumpkin mischief! 🎃😈 #PumpkinFun"
"May your Halloween be as bright as a jack-o'-lantern's smile. 🎃😊 #SpookySmiles"
Halloween quotes for instagram with friends
"Witches, goblins, and my ghoul-friends. 🧙‍♀️👻 #SquadGhouls"
"Fangs for the memories with these spooktacular friends! 🧛‍♂️🦇 #HalloweenCrew"
"With friends like these, every day is Halloween. 🎃👯‍♀️ #Besties"
"When the night is dark and full of terrors, I'm glad to have friends by my side. 🌙🕷️ #HalloweenNights"
"Trick-or-treat with the sweetest treats of all—my friends! 🍬👭 #HalloweenSquad"
"Cauldron bubbles and laughter doubles when we're together. 🔮😂 #WitchyBFFs"
"In the company of friends, every Halloween is a scream! 👻😆 #HalloweenFun"
"Pumpkin spice, and everything nice when I'm with my friends. 🎃👯‍♂️ #SpookyCrew"
"Monsters by day, friends by night. 🌞🌚 #HalloweenTransformations"
"Our friendship is so good, it's scary! 🎃👻 #FrighteninglyFun"
Cowgirl Halloween captions for Instagram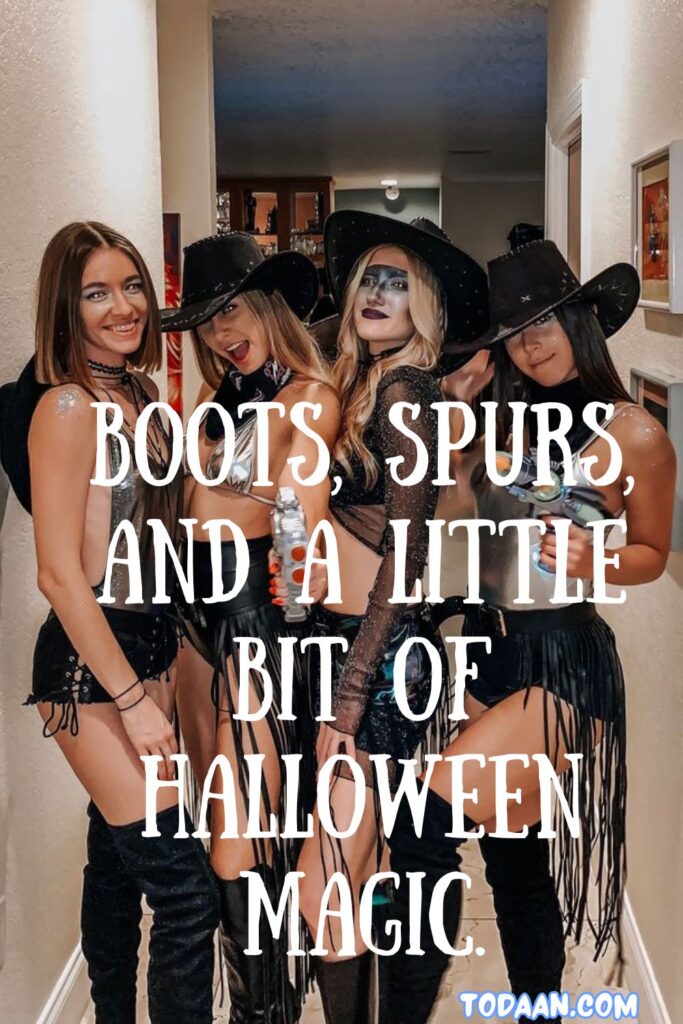 "Saddle up, witches! It's a rootin' tootin' Halloween! 🤠🎃 #CowgirlCoven"
"Yee-haw-loween, partner! Time to wrangle some treats. 🍬🐎 #TrickOrTrail"
"Giddy up, it's Halloween roundup time! 🎃🐴 #HalloweenHoedown"
"Boots, spurs, and a little bit of Halloween magic. 🤠👢 #CowgirlCharm"
"Beneath this cowboy hat, there's a Halloween heart of gold. 🌟🎃 #CowgirlSpirit"
"Riding into Halloween with style and a lasso full of candy! 🍭🤠 #SaddleSweets"
"In a world full of princesses, be a cowgirl this Halloween. 🤠👑 #WesternRoyalty"
"This cowgirl's all about boots, braids, and boo! 🎃👢 #HalloweenHerd"
"On Halloween, we wear cowboy boots and chase ghostly tumbleweeds. 👻🌾 #SpookySaddle"
"Wild West meets wicked fun on Halloween night. 🌵👻 #CowgirlAdventures"
These cowgirl-themed captions will add a touch of Western flair to your Halloween Instagram posts, whether you're dressing up as a cowgirl or simply celebrating the season with some country charm.
Also Read: Manali Quotes: Capturing the Beauty and Spirit of Manali
How to Use These Halloween Quotes on Instagram
Pair your Halloween costume pics with spooky quotes for an extra eerie effect.
Use funny quotes for your Halloween party snaps to bring some humor to the occasion.
Share an inspirational Halloween quote to capture the enchantment of the season.
Don't forget to use popular Halloween hashtags like #Halloween, #SpookySeason, and #TrickOrTreat to increase the visibility of your posts. Now, it's your turn! Which of these Halloween quotes will you be using for your Instagram captions this year?
Conclusion: Embracing the Magic of Halloween on Instagram
As the autumn leaves fall and the air turns crisp, Halloween beckons with its enchanting blend of mystery and merriment. Our collection of spooktacular quotes has been carefully curated to help you infuse your Instagram captions with the magic of this bewitching season.
Whether you're seeking spine-tingling thrills or heartwarming sentiments, these quotes capture the essence of Halloween in all its glory. So, embrace the costumes, carve those pumpkins, and let your creativity run wild on Instagram.
Share the laughter, the scares, and the cherished memories with your followers. Halloween only comes once a year, and it's the perfect time to let your inner ghoul or glam witch shine. From all of us here, have a hauntingly delightful Halloween!